Induktionskocher Spule / Heizungsspule / Aluminium und Kupfer
Produktivität:

500000 Piece/Pieces Per Month

Ort Von Zukunft:

Guangdong China (Festland)

Versorgungsmaterial-Fähigkeit:

500000 Piece/Pieces Per Month

Zertifikate :

CE, CB, RoHS
Basisinformation
Modell: Induction cooker coil
Produktbeschreibung
Modell Nr .: Induktionskocher Spule Leistung: 2001-2730W Gehäuse: Kunststoff Brenner für Induktionskocher: Single Farbe: Schwarz Stichwort: Induktionskocher Coil Watte: 1000W-3500W Transport Paket: Color Box Herkunft: Guangdong, China (Festland) Installation für Induktion Kocher: Eingebauter Betriebsmodus: Berührungsfunktion: mit Reservierungsfunktion Heizelement: Coil Zertifizierung: CE, CB, RoHS Spannung (V): 110V-240V Warenzeichen: Xuhai Spezifikation: 160MM-210MM HS Code: 8516909000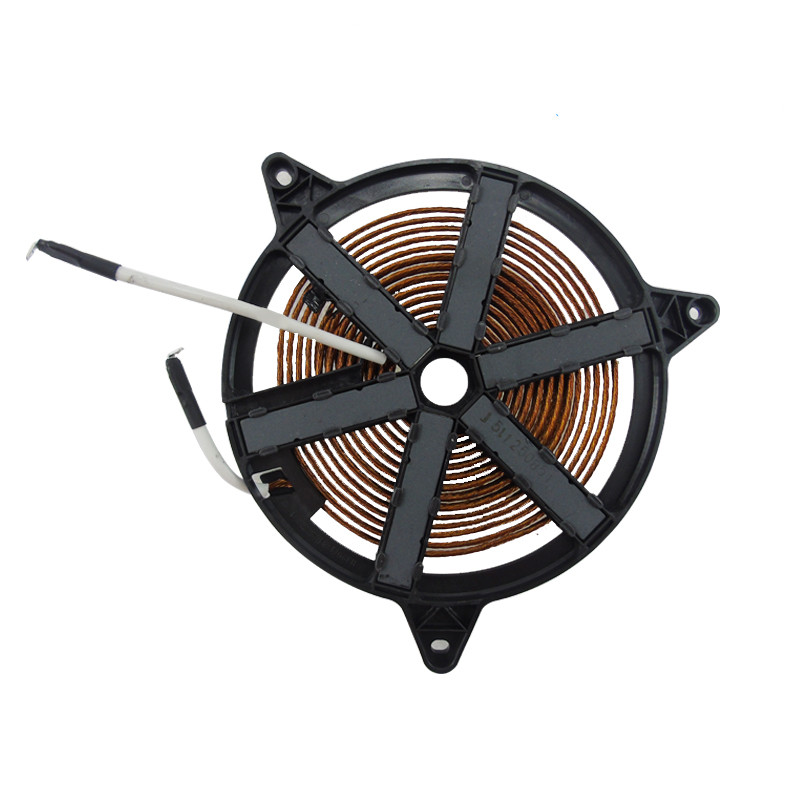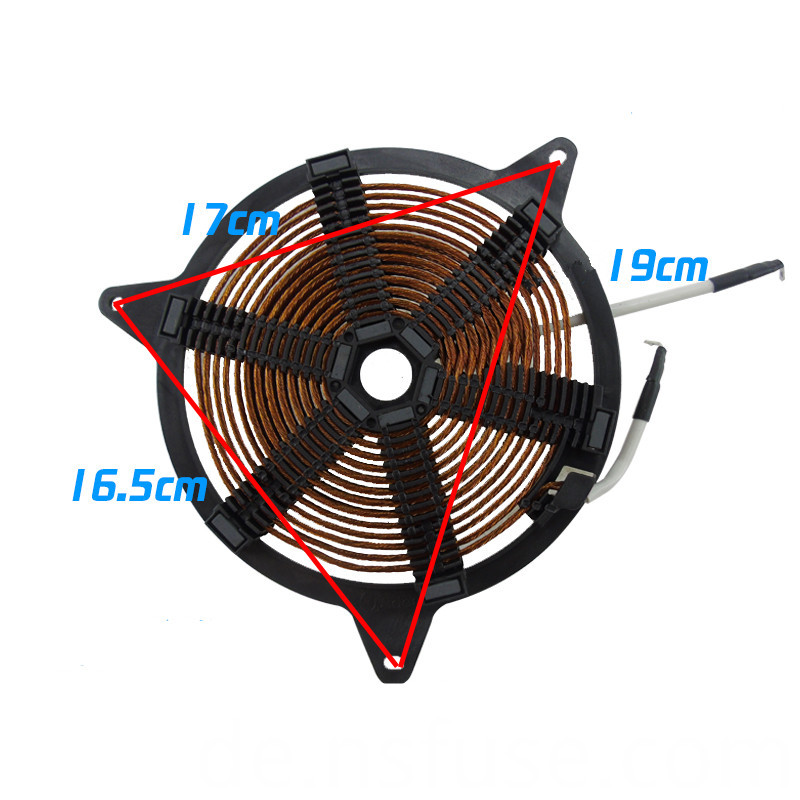 Commodity name
Induction cooker coil
Type
160MM-210MM
Power watte
1000-3500W
Voltage
110V-240V
Effect

Coil is the core parts of electromagnetism furnace product, suitable for electromagnetic oven and tea and other small household electrical appliances, its performance and quality directly affects the electromagnetic oven temperature, performance, heating effect, thermal efficiency and service life, therefore, choose the coil products a good quality is the key property of electromagnetic oven.

Product features

1, completely separated from the coil, no phase to phase short circuit, will not burn disc;




2, the winding space evenly, the wire disc neat and clean appearance;




3, stable performance, wide range of magnetic field lines;




4, its good heat dissipation, the cooling fan can run at low speed, reduce the noise;




5, the groove framework, the enameled wire separated by a fixed pitch, to achieve uniform heating effect.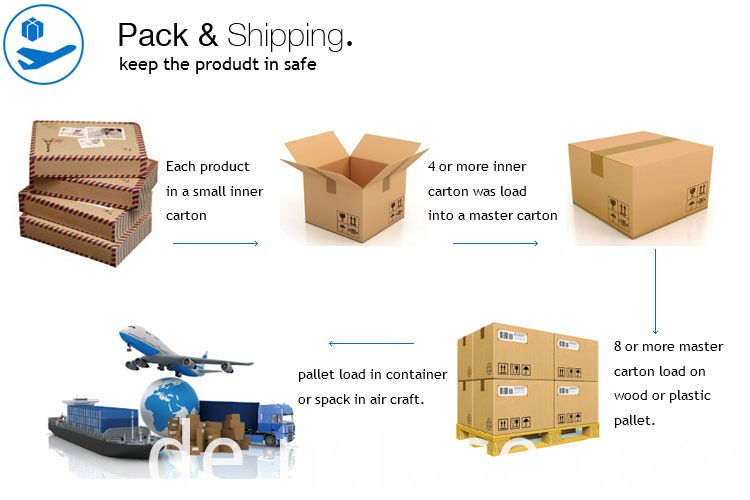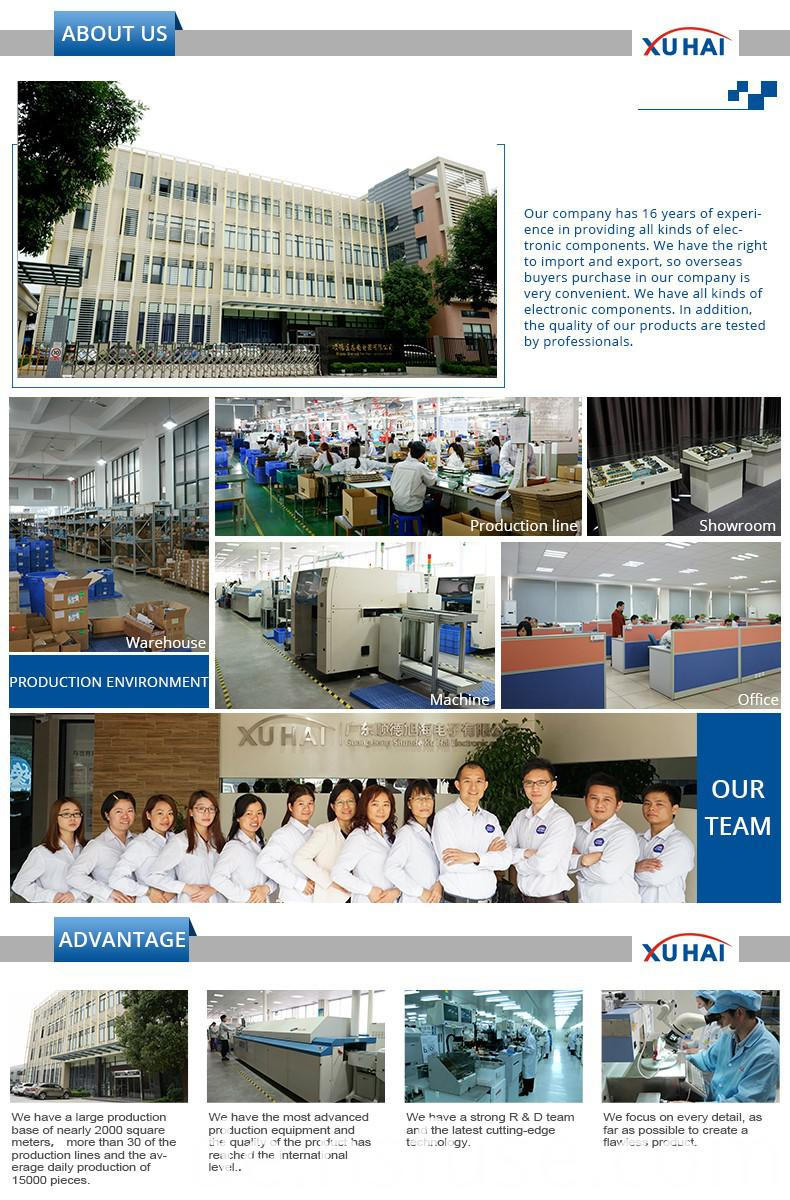 FAQ.
1.Wann kann ich das Zitat bekommen?
Wir zitieren normalerweise innerhalb von 24 Stunden, nachdem wir Ihre Anfrage erhalten haben. Wenn Sie sehr dringend sind, um den Preis zu bekommen, rufen Sie uns an oder informieren Sie uns in Ihrer E-Mail, damit wir Ihre Anfragepriorität berücksichtigen werden.
2.Sie können einige Proben für mich liefern?
Ja, wir können Ihnen kostenlose Proben zur Verfügung stellen, aber die Fracht braucht Sie zu tragen.
3.Ich bin ein kleiner Großhändler, nehmen Sie kleine Bestellung an?
Es ist kein Problem, wenn Sie ein kleiner Großhändler sind, möchten wir mit Ihnen zusammen wachsen.
4.Was über die Vorlaufzeit für die Massenproduktion?
Ehrlich gesagt, es hängt von der Bestellmenge und der Jahreszeit ab, die Sie den Auftrag vergeben. Die Vorbereitungszeit des MOQ ist ungefähr 10 bis 15 Tage. Im Allgemeinen schlagen wir vor, dass Sie Anfrage zwei Monate vor dem Datum anfangen, das Sie die Produkte an Ihrem erhalten möchten Land.

So erreichen Sie uns?
Senden Sie Ihre Anfrage Details in der unten, klicken Sie auf "Senden" Jetzt!
Produktgruppe : Reiskocher Induktionsspule